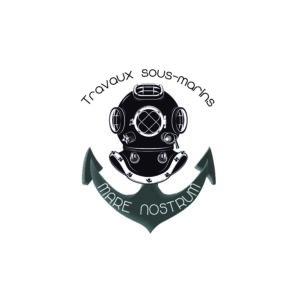 The company MARE NOSTRUM, specialist in underwater construction works, was created in 1990 and joined S.A.M. TRASOMAR in 2019. Established in the port of Nice for more than 30 years, our teams operate along the entire coastline of the French Riviera. Our technical skills acquired during this time allow us to carry out complex projects in port infrastructures, coastal navigation markings, sea outfall pipes or in any other aqueous environment or gaseous atmosphere subjected to decompression.
In line with 2017 directives, our company has been certified to carry out grade A hyperbaric works, since 23rd December 2019.
Also, in order to be at the forefront of environmental issues, legislation and safety, the company joined SNETI (National Syndicate of Immersed Works Companies), as a representative for the organisation in the PACA region and to have input on the legislation in place.
Our teams are made up of qualified divers who can respond quickly to our clients' requirements.
Services:
Coastal navigation markings (from Théoule sur Mer to Cap d'Ail)
Port infrastructure works:

Formwork / concreting
Anode welding
Oxygen-arc cutting
Ship rigging
Decontamination…

Marine salvage/hull inspection
Anchorage plan modification:

Anchorage supply and installation
Pontoon installation/refitting
Chain and anchor replacements…

Creation of ZMEL areas (Mooring and light equipment areas)
Sea outfall pipes:

Inspections
Maintenance/repairs
Equipment:
The MARE NOSTRUM 2: 30m x 4m Cargo ship – 2 x 200cv – 10t load – Crane capacity 1t at 6m – dedicated to underwater works and markings. We would use this vessel to install buoys at 300m (800).
The SCAPH : 7m x 2.5m –115CV – Security vessel, diving surface support.
The PAPY : 7m x 2.5m –115CV – Security vessel.
The TEVA : 7m x 2.5m –115CV – Security vessel.
Two compressed gas diving suits and apparatus
A handheld High Pressure Compressor 12 m3 / h
A low Pressure Compressor
A scrubber-dryer 250 B
A hydraulic power pack
A fixed flow rate compressor 50m3/h
A 5 kVA electricity generator, heat pumps….