Geotextile tubes in detail
Geotextile dikes: an environmentally friendly and efficient coastline protection solution.
Advantages
Protects the coastline and the terrestrial environment
Use of sand taken directly from the site
Construction of tailor made structures
Proven technology
Durable, flexible and easy to install
Low cost
Ecologically sensible solution
Reversible installation
Creation of an almost natural habitat for marine life
Speed of implementation
Utilisation
Dune structures
Creation of islands
Breakwaters
Piers/dams
Underwater structures
These structures are geosystems dedicated to marine applications that control and master the power of water. The effectiveness and the performance of this technology have been demonstrated many times throughout the world and more recently in France, Cannes (2011) and Sète (2012), with work carried out by SAM TRASOMAR. The structures installed by our company have experienced repeated bouts of bad weather, and have demonstrated their effectiveness and their resistance.
This process is based on a system of submarine textile tubes, filled with sand, arranged in parallel with the coastline. The goal is to strengthen the foreshore bar to mitigate swell while allowing small swells to pass and spread the effect of the breaking waves.
University studies have shown that small swells (less than 2.00m) cause sand to rise up the beach, while swells above 2.00m were a major cause of erosion. Geotextile tubes promote the natural silting of the beaches as a result.
As an alternative to the rip-rap dike system, geotextile embankments offer a definite economic benefit. A technical-financial study carried out by the BRL Design Office, shows that over a period of thirty years, these structures are less expensive than rip-rap. Indeed, they do away with the need to use blocks of rock from quarries, as construction materials are on site (filling with sand pumped from the sea). The construction of geotextile dikes thus represents savings on the cost of materials while sparing the natural resources of large rocks and avoiding the costs and disadvantages of transporting rocks by truck.
From an ecological point of view, the device is permanent and invisible. It also offers an almost natural habitat for marine life. Finally, its colour, similar to that of sand, guarantees harmonious integration with the natural environment. The high UV resistance of the tubes and their seals ensures the product's aesthetic appearance in the long term.
The implementation process
Laying of mats : diving equipment, Pumps, adjusting...
Laying of the tube : Traso-1 pontoon
Maintenance of geotextile tubes
Total inspection
Cleaning of the structure or the periphery
The repair process
Repair of geotextile tubes
Changing bolts
Changing the black blind flange
Marker rectification operation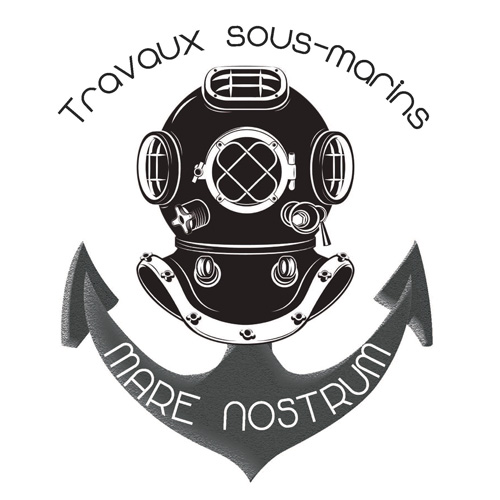 Current and upcoming projects
Maritime development work ont the coast of Sainte-Maxime